XCEL's Swim Programs offer a great experience for both children and adults. Our certified Instructors are able to focus on the needs of the swimmer in a group setting or a private 1-1 lesson! Lessons are offered to all ages with a wide array of options. Whether it's beginner courses or athletic development, XCEL's Swim Programs are designed to benefit you regardless of your prior experience or expertise.
XCEL is conveniently located in Hoboken, New Jersey on the 7th floor of a private rooftop with breathtaking views of New York City! We take pride in offering more than you can imagine in a fitness center. With over 30,000 square feet, we provide a wide range of free-weight, functional fitness and cardio equipment. We also encourage our members to take advantage of our indoor turf area and group fitness studios.
We focus on our members ability to live life fully with passion and meaning. To do this we personalize a plan tailored to each individual's needs, goals and health. Wellness is a process, to achieve this we must be disciplined in choosing behaviors that will lead us towards our best self. At XCEL we energize the powerful connection of the mind, body and soul.
XCEL Aquatics indoor pool emits a vibe that's modern and relaxing. We offer many Swim Programs that are designed for those of all ages. Our amenities include a saltwater lap pool, hot tub, oversized steam room, changing areas, along with towel and robe service. 

XCEL has curated an Elite team in Personal Training and Development for every lifestyle. From Weight Loss and Nutrition, to Strength Training and Athletic Development, XCEL will Exceed Your Expectations. With over 30 years of experience, integrity and results we are here to guide you through your journey in reaching your goals. The Team at XCEL will reinvent the way you look at fitness!

Gathering exercise is an extraordinary method to remain inspired in your wellness schedule. These exercises are ready and driven by our guaranteed instructors what's more, ensured to present to you a fun and energizing wellness experience.
POP UP SWIM CLINIC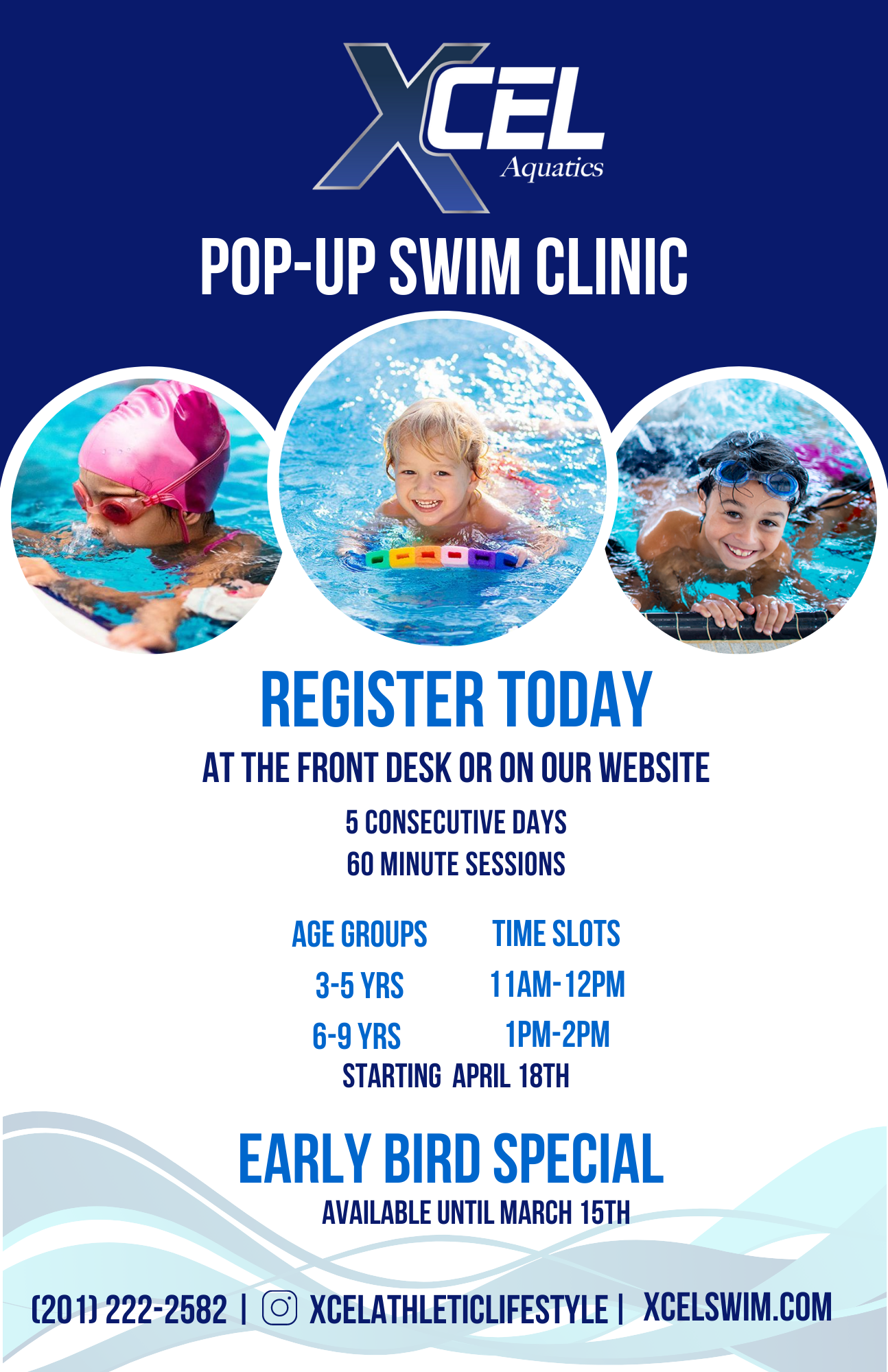 OUR HOURS